The Big Sick
To call the Big Sick a rom-com is to do it a huge disservice. The genre is seen in general as a low effort money machine, with only a handful of gems usually ending up lost amongst the trash. Kumail Nanjiani's film soars far above the genre, crafting the perfect balancing act between razor-sharp comedy, raw emotion and an overwhelming amount of charm. Produced by Judd Apatow, the Big Sick is smarter and funnier than any of Apatow's previous films, landing every single one of its cleverly crafted punchlines without pulling any of its punches when it comes to emotional weight.
Based on Nanjiani's own personal experience, he plays himself as a middling stand up comic in Chicago, with Bo Burnham and Aidy Bryant delivering excellent turns as his comedian buddies. Kumail meets Emily, here played by the endlessly charming Zoe Kazan (who stole the show in 2013's What If), and the connection is clear straight away. But a large barrier facing their relationship comes in the shape of Kumail's Pakistani heritage, with his family insisting he must have an arranged marriage, resulting in several gloriously awkward and acerbically witty dinner table face offs.
Of course, the central pivot of the film is "the big sick", with Emily falling ill and being put into a medically induced coma. Many comedies would struggle with such a plot point, resorting to fewer jokes, more tears and an emotionally manipulative soundtrack. This is where the unique brilliance of Nanjiani's film shines through, with Kumail's dry wit and his cagey exchanges with Emily's parents (two outstanding performances from Ray Romano and Holly Hunter) keeping the laughs coming.
It's actually very tough to explain just how good the script is here, as I am afraid of ruining any of the film's punchlines. It is wonderfully flexible, snapping from quick-fire rapid laughs to expertly crafted, multi layered jokes that makes this one of the funniest films I've ever seen. In fact, I'd say without hesitation that this is by far and away the best film I've seen this year so far.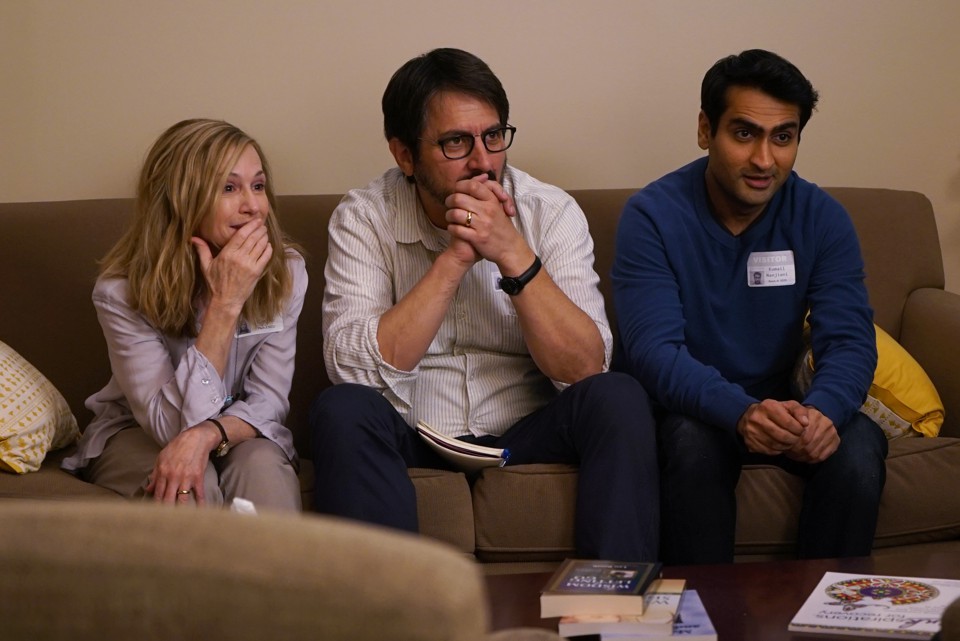 It manages to be sombre, tense and hilarious (often all at the same time) and is the ultimate lesson in balancing tones. It reminded me a little of 50/50 (which handled cancer treatment in a similarly sensitive but optimistic manner) and the outstanding Netflix series Love (which boasts a similarly brilliant script, was also produced by Apatow and was part directed by the Big Sick's director, Michael Showalter).
Nanjiani's comedic timing is also hugely important as he delivers most of the film's best lines and, as expected of a now experienced comedian, he is absolutely flawless. He manages to combine an at times almost deadpan style with an incredible warmth and unmatchable charisma, lifting the perfect script to an even greater level. And although Kazan spends a considerable amount of the film in a coma, she too is absolutely captivating and is the energetic core of the whole affair, even when she isn't even on screen.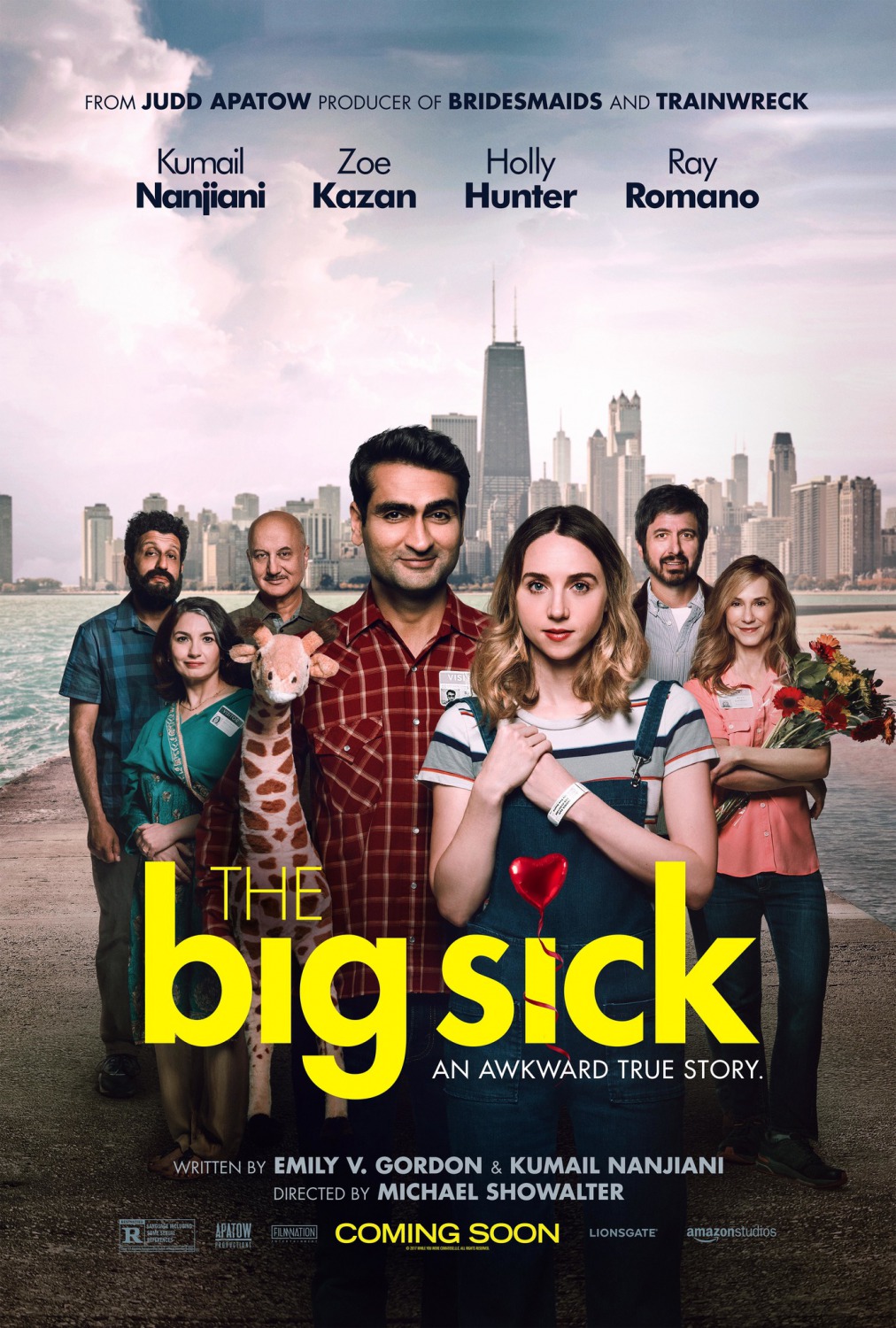 Kumail's family are also a joy to witness, fronted by legendary Bollywood actor Anupam Kher as Kumail's delightfully cringey father Azmat. Credit must also be paid to Adeel Akhtar as the innocent but dim Naveed, Kumail's brother, whose absolute adherence to the Muslim faith is in sharp contrast to Kumail and creates a fantastically snappy back and forth between the two. The film's focus on the importance of heritage and the difficulties it can lead to, a fascinating subject that is well explored here, reminded me more than a little of Aziz Ansari's show Master of None, which handled this subject in a similarly brilliant manner.
The sheer mastery of the Big Sick is in its ability to tell a touching, personal and powerfully emotional true story with perfect sensitivity while delivering some of the best laughs ever packed into a film. The central pairing of Nanjiani and Kazan is simply dynamite and only matched by Romano and Hunter, an exquisite pairing whose story is surprisingly deep. Never have I laughed quite so much or been moved so greatly in a cinema. This is 2017's film to beat.