Whiplash
Made over two weeks with a budget of a little over $3 million, Whiplash is one of those films that prove you don't need A-list actors and big budgets to create a storm in the film industry. From the director Damien Chazelle's struggles to fund the movie to a best picture nomination at the Oscars, it has been an incredible success, for a reason. It's brilliant.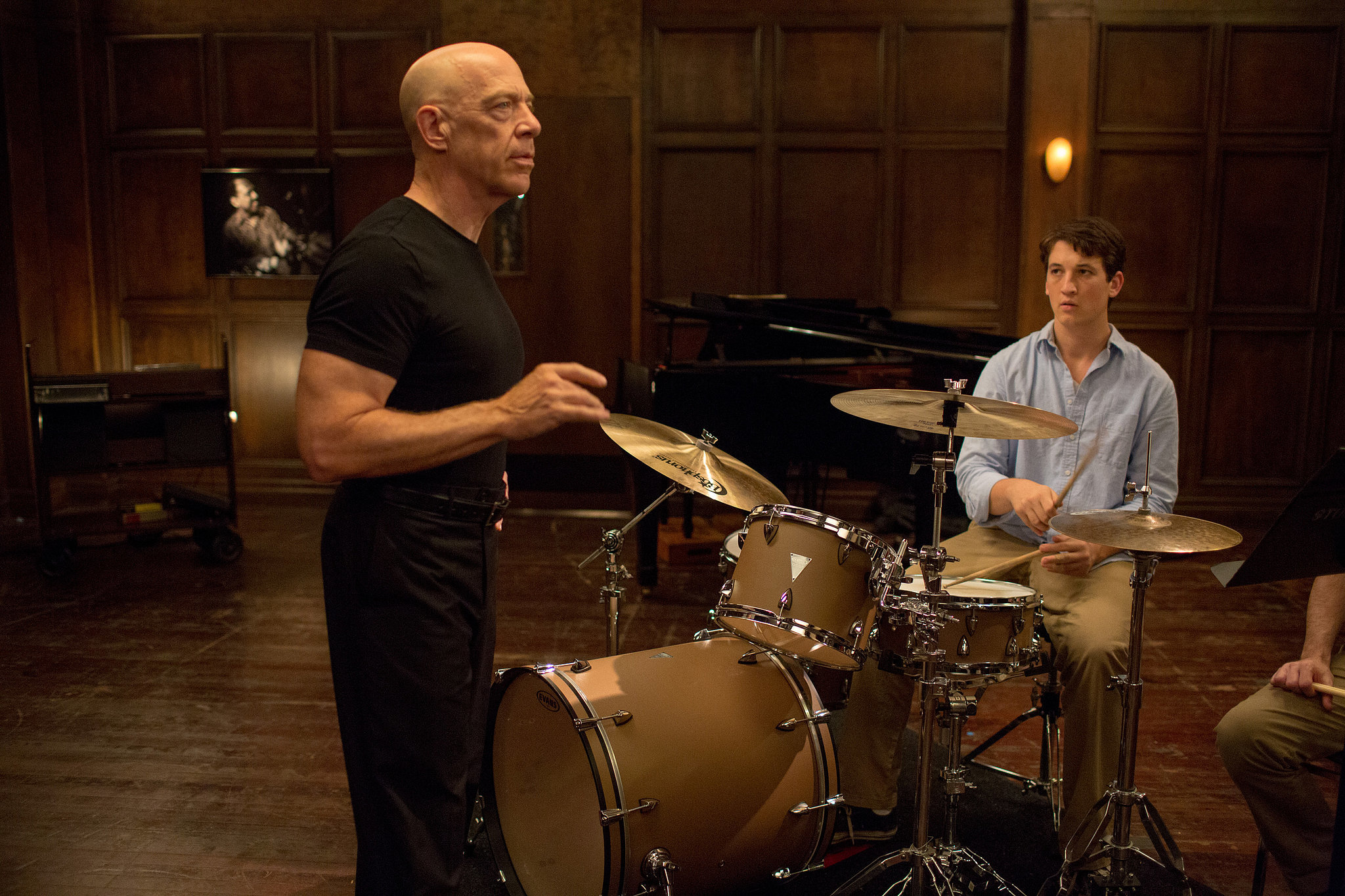 Andrew (Miles Teller) is an ambitious young student at Shaffer, the best music school in the country, and aspires to be one of the greatest drummers of all time. To his surprise, the conductor of the best jazz group in the school, Terence Fletcher (J.K Simmons), brings him into his band but it soon becomes clear that Fletcher is a rather "unusual" conductor. He pushes his players to the limit and becomes particularly frustrated by Anthony who struggles to keep up. Fletcher's violent and extreme methods push Anthony to the limit, beginning to destroy his personal life and his relationships with friends and family. The question is: How far will Fletcher go in his pursuit for the ultimate performance?
Whiplash is a technical masterpiece. The excellently fast paced camera work creates an electric atmosphere, particularly in the scenes between Teller and Simmons.
During the band rehearsals, the camera snaps between different details (a trumpet player adjusting his valves, a clarinetist warming up his reed etc.) and exaggerates each of these actions by increasing the sounds and drawing our focus to these movements.
The film has a wonderfully unique style that reflects the jazz music played by the band and the writing is often fantastically witty, with Simmons having some brilliantly sweary insults. The whole film feels alive and buzzing, with the excruciating tension in the tougher scenes turned up to eleven.
Simmons as Fletcher is gloriously menacing, brutal and psychopathic in equal measure and he often steals the show. He is utterly convincing and believable, with every second of his screen presence striking terror among the characters and the audience. Surely the best supporting
actor Oscar will be his come the end of February? Miles Teller is also greatly understated, perfecting Anthony's blunt personality and sheer determination to perfect his talent. I particularly admire him for the fact that he did almost all of the drumming in the film, which, although it may not have been up to Fletcher's standards, impressed me greatly.
Whiplash is a triumph for Chazelle, Teller and in particular Simmons. The writing is slick and the editing snappy. The story is gripping and the characterization superb. It's a tense, electrifying ride that will keep you guessing right until the last minute. Will this win Best Picture? I certainly hope so.